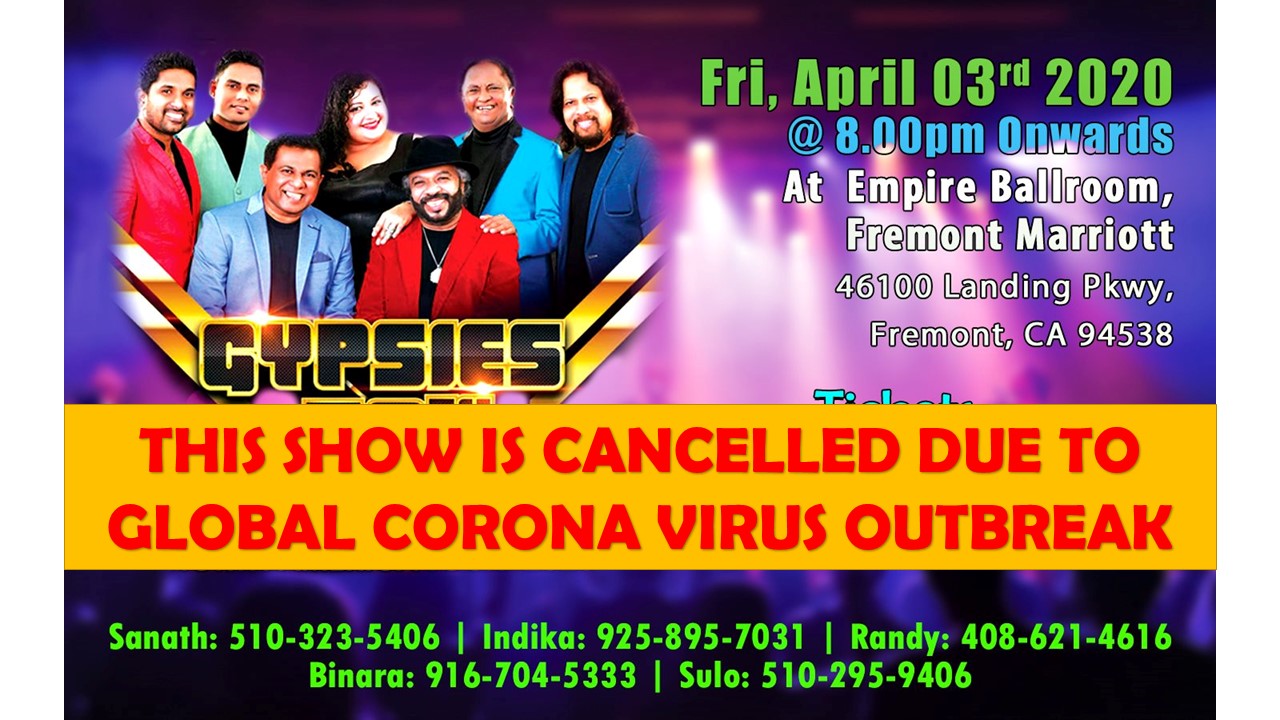 GYPSIES SHOW UPDATE : Gypsies US tour – 2020 As you are all aware, organizing committee is closely monitoring and evaluating Corona virus (COVID-19) and the potential effect on our community.
The health and well being of the community is our top priority. Due to the growing concern around the Corona virus (COVID-19), Organizing Committee has decided to cancel the upcoming Gypsies Concert.
Stay tuned for more updates.
Organizing committee !!!